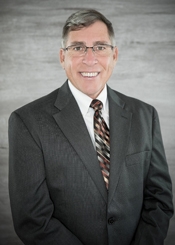 Financial Advisor
Steve has been in Amarillo since 1979 and was an insurance agent prior to opening Wood Financial in 1985.
He has been on numerous boards and committees in Amarillo over the past 30 years. He holds a variety of securities licenses including 1, 24, 63, 51, and 7. He is also registered as an investment advisor and a branch manager with his broker dealer, Royal Alliance Associates, Inc. He oversees our three branch offices in Amarillo and Briscoe.
In his leisure time, Steve enjoys backpacking, running, and training for triathlons. With 12 grandkids in Amarillo, the fun never stops.
He and his wife, Connie, are the proud parents of three children: Josh, Mandi, and Jake. He is blessed to be able to work with Josh and Jake as partners in Wood Financial.
As a long time member of Central Church of Christ he serves in a leadership role as an elder, Bible class teacher, and leader of a small group.